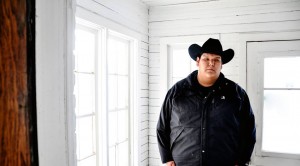 If it's "deft and sophisticated heartbreak" you're looking for, don't miss Richard Inman's performance.
Inman is quickly becoming a staple of Winnipeg's folk and country scene. With a butter-rich voice and delicate musical touch, he crafts mature songs that feel at once deeply familiar and bracingly fresh.
The country/folk singer-songwriter grew up on a cattle farm in southwestern Manitoba, faithfully tuning in every week to CFRY radio's Sunday request program with his dad. And every Sunday, Richard remembered, the radio would play Johnny Cash's Sunday Morning Coming Down. His passion for music ignited, Richard's dad taught his son a few chords, and slowly but surely, Richard learned to write songs for himself.
Between relentless gigging and a residency at the legendary Times Change(d) High and Lonesome Club, Richard has proven himself a savvy songwriter and true prairie gem. Catch him at his next show and he'll make you a believer; listen to the new album "30 Days" and he'll bury his gentle soul in your mind's ear for a month.