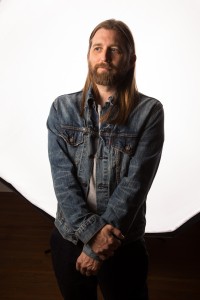 John K. Samson's resume may contain a vast array of achievements — musician, publisher, professor, activist — but "poet" seems to underpin them all.
The conscientious singer­/songwriter is likely most famous for fronting the melodic and introspective Winnipeg indie-­folk group the Weakerthans, which was formed in 1997, just after he left punk band Propaghandi.
In 1996, Samson co-­founded the worker-­owned and operated Arbeiter Ring Publishing company — a book publisher and distributor specializing in progressive, radical and anarchist fiction and non-­fiction.
According to his website, Samson is an adjunct professor with the Creative Writing Program at the UBC with his partner, Christine Fellows, and helps run a curling league and a chapter of Book Clubs for Inmates.
A couple of years ago, Samson toured Germany, Belgium, Austria, Switzerland, and the UK, performing songs from his full­-length, debut solo album entitled Provincial. This orchestral rock record —Samson's musical map of Manitoba — conjures ghosts of long­-forgotten hockey players, prairie roads, and particular small towns around his home province. The album was released in 2012 — at the same time as his book Lyrics and Poems, 1997­-2012.
In 2015, Samson wrote the live score for For the Turnstiles — a musical, choreographic and visual response to Neil Young's 1974 album On the Beach.